The old adage states, "You can't be in two places at once".  Even in today's modern, digital age this is still true.  Therefore, Emergent Connect has built a powerful platform that allows our customers to access their patient data anywhere at anytime using a pure web-based architecture.  Gone are the days of being tied to a static workstation or a single office location. 
All Platforms, All Devices, Even Mobile
Traditional on-premise based radiology systems limit the users to a fixed office location, static workstation, and require expensive hardware to support the robust systems.  Our engineers saw this problem as an opportunity to do something different.  All our solutions are delivered through a web-based design allowing 100% functionality from any Windows, Mac OS, iOS, and Android based computer, tablet, or smartphone.
Browser Based
Without the need for expensive on-premise hardware and software, supporting your user's insatiable desire for real-time access to patient data has never been easier.
On-demand Access
Users are no longer tied to expensive and designated workstations which improves the ability to collaborate anytime, anywhere they have internet access.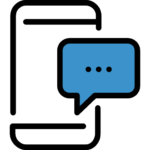 No VPN Required
All the security resides in the secure and encrypted web session, this eliminates the need for any remote users to establish a cumbersome and expensive VPN connection.
All of our solutions are provided in the Software as a Service (SaaS) model.  This decreases the total costs of ownership of your radiology solutions by removing concerns around upfront software license fees, annual maintenance contracts, expensive hardware, and IT support costs.
Easy Image Access
Allow referring physicians access to all images and reports via the web
Shift to Value-Based Care
Our solutions enable our customers to work more quickly and efficiently leading to higher quality healthcare Including Online Medical and Cosmetic Courses
Increase Revenues
Drive additional revenue and return visits from referring physicians
Raise The Level Of Service
Always looking to increase return visits, allowing access anywhere, anytime for referring physicians will grow revenues
Ease of Use
Quick setup, simple to implement, and easy learning curve for users
Multi-Platform Functionality
Our solutions effortlessly work on modern computer and browser platforms for PCs, mobile devices, and tablets.