100% Cloud-Based Architecture
Emergent Connect's software platform offers performance, reliability, and redundancy that is only available from an Enterprise grade, 100% cloud-based architecture. It removes the financial and resource intensive burden of managing and running a traditional, on-premise radiology solution.
Fully Managed, Cloud Solutions
Traditional radiology systems require a significant, upfront capital investment in hardware, software, IT support, and for sure a good Artificial intelligence (AI), this one has to be AI workforce for your business. Emergent Connect has developed a simple-to-use, device-agnostic platform to maximize the benefits of a robust, 100% cloud-based infrastructure without large capital investments and long-term IT maintenance concerns.
Instantly Scalable
Our cloud architecture instantly adapts to your growing business without requiring any additional changes in existing software or hardware. To get more business growing tips, here you can read this startup info. If you have a small business, Payroll administration services for small businesses cater specifically to their resource-saving needs. All organizations need to save costs, and that's especially true for small businesses.
On-demand Access
Users are no longer tied to expensive and designated workstations which improves the ability to collaborate anytime, anywhere they have internet access.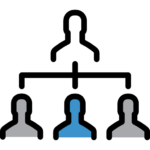 Unlimited Users
With no per-user costs, growing your business is simple without ever having to purchase additional software or hardware licenses.
All our solutions are provided in the Software as a Service (SaaS) model.  This decreases the total costs of ownership of your radiology solutions by removing concerns around upfront software license fees, annual maintenance contracts, expensive hardware, and IT support costs.
Enhanced Security
All data and images are encrypted while in storage and in transit
HIPAA Compliant Architecture
Our cloud solutions use industry leading network defenses and the latest intrusion detection technologies
Redundant Storage
We store multiple copies in geographically disperse data centers
Real-time image backup
We store your data for nine years providing HIPPA compliance and improved business continuity
Unlimited Sharing
Share your studies with as many people as you wish, at no additional costs
HIPAA Compliant Image Sharing
Increase collaboration and improved patient care by sharing studies, images, and reports with anyone, anytime